Cosmetic Dentistry in Thunder Bay
A lot of patients are interested in enhancing the aesthetic appearance of their smile. Why? Because it can significantly boost their self-esteem.
Our dentist near you is here to assist with all your personal endeavors, whether that's removing debris from the surface of your teeth or reshaping your smile so that it looks more uniform. Regardless of your needs, we provide a large range of services, all of which can be tailored to your unique circumstances.
If this sounds like something you're interested in, don't hesitate to contact our dentist in Thunder Bay to gather more information.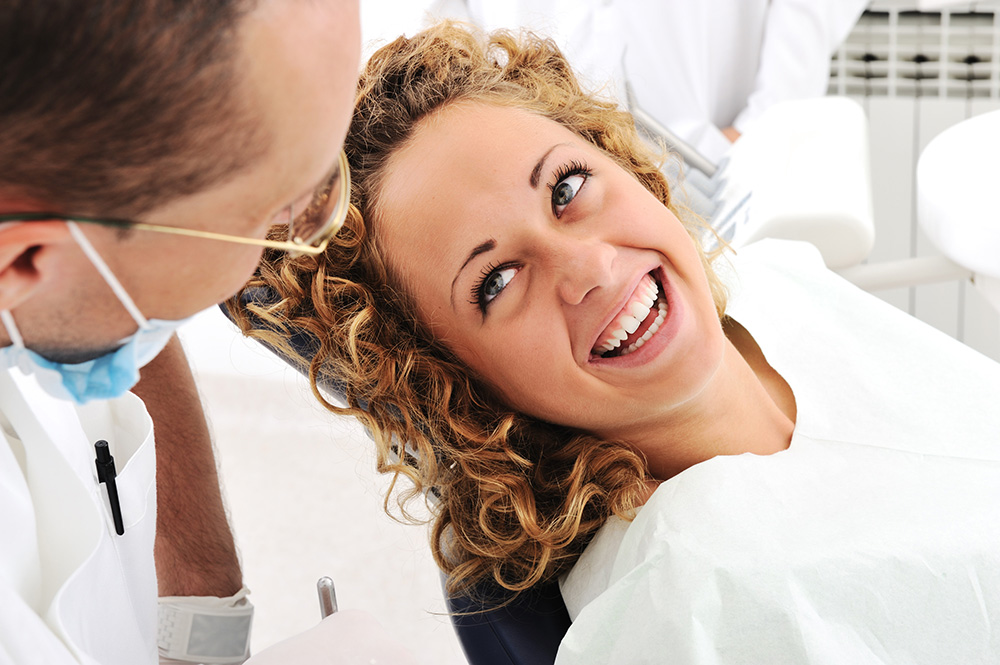 Popular Cosmetic Treatments
Depending on what you require, your smile can be illuminated through several different techniques, such as those listed below:
In-office teeth whitening
Dental crowns
Bonding
Inlays and onlays
Fillings
Veneers
Choosing composite resin or porcelain dental prosthetics can also help improve your smile; this way, your structures will blend in with your natural teeth and won't stand out when you're eating, laughing, or talking. No one will be able to tell that you've received cosmetic dentistry in Thunder Bay from a dentist near you.
Coming in for Treatment
Before you can officially acquire a certain treatment, you'll need to attend a preliminary consultation with a dentist in Thunder Bay. During this appointment, they will evaluate your teeth, gums, and overall oral cavity physically and by taking x-rays. Such measures allow them to gather information about your case and make an accurate recommendation.
If your dentist approves you for cosmetic dentistry, you'll be able to get started with your appointment. If not, they'll work closely with you to identify an alternative solution.
Should you have any questions or concerns about anything, do not hesitate to let your dental team now
Benefits of Cosmetic Dentistry
Undergoing aesthetic dentistry work can be advantageous in many ways, including:
Boosts your self-confidence
Helps improve your general oral health
Provides results that last
Makes you look younger
Addresses discoloration
A cosmetic dentist in Thunder Bay can also remedy minor functional problems including cracks, chips, and teeth that are too short or irregularly shaped.
Once you speak with a dentist near you, you'll be able to kickstart your oral health journey. You may be expected to attend separate sessions so your smile can be monitored and so the dentist can ensure that things are heading in the right direction.
Visit a Dentist Today
Are you ready to get cosmetic dentistry in Thunder Bay? No problem! We are here to help you in any way you need! Don't wait any longer; contact us at ABA Dental to set up an appointment. You can reach out to our team via phone call or email.
We're excited to meet you very soon!