Porcelain Fixed Bridges in Thunder Bay
Dental bridges can be regarded as a cosmetic and restorative treatment. Beautiful teeth are functional teeth, and this particular structure can help patients with gaps in their smiles achieve this with little fuss.
Our dentist near you is eager to help you and your family out with all your oral health endeavors! If you're looking to set up an appointment at a time that works for you, contact our neighborhood clinic right away!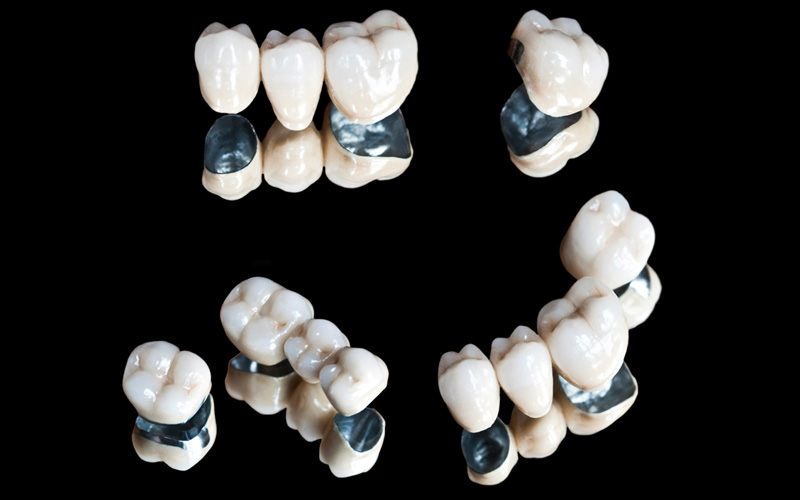 Why You Might Need a Dental Bridge
You may be advised to receive a dental bridge from your dentist in Thunder Bay for various reasons including, but not limited to those noted below:
Replacing a removable denture
Enhancing the look of your aesthetic
Fill in gaps in your smile
Restore your ability to eat and talk
Helps preserve your facial shape
Stops other teeth from moving out of place
Increasing your confidence
What are Porcelain Dental Bridges?
A dental bridge is a fixed or permanent prosthetic device that's primarily utilized to replace a single tooth or several missing teeth. The two main pieces of a bridge include an artificial tooth (pontic) that is inserted into the empty socket, and the dental crowns (abutments). The latter are fastened onto the neighboring teeth to keep the entire device from moving.
Porcelain is a very common material of choice for dental bridges and crowns too, because it closely resembles the appearance of patients' natural teeth. Porcelain fixed bridges in Thunder Bay are known to be strong, durable, and resistant to staining. They can also easily blend in with your smile, so you won't have to worry about anyone noticing that you've had dental work done.
Be sure to talk to a dentist near you before committing to any oral health treatment. They will invite you in for a consultation so they can evaluate your smile and discuss your needs and preferences. If you aren't a suitable candidate for a dental bridge, your dentist in Thunder Bay will collaborate with you to select a viable alternative.
Have questions? Speak with a your dental provider to prepare for your appointment.
Getting Your Dental Bridge
At least two separate sessions with your dentist in Thunder Bay are needed for your device to be created and installed.
First, after your initial evaluation, impressions are made of your smile and sent to the dental lab; this step is important – otherwise, the bridge may not adhere to your mouth's oral dimensions. A temporary bridge is provided in the meantime.
Two to three weeks later, you'll come back to receive the permanent bridge. Your dentist will double-check that it fits you properly, meets all your expectations, and doesn't impact your bite pattern. Last, they'll clean and polish the site.
Talk with a Dentist Near You
If you're curious about porcelain fixed bridges in Thunder Bay, please get in touch with our local dental office! Our dedicated team of experts anticipates your call and is excited to walk with you on your cosmetic dental journey soon!