Tooth Extractions in Thunder Bay
Similar to root canals, tooth extractions are a dental treatment that often causes patients to feel scared due to their reputation for being painful. If this applies to you, don't worry! If you need to receive this treatment from a dentist near you, know that, here at ABA Dental, our expert staff will ensure that you remain comfortable and free of pain the entire time.
As a form of restorative dentistry, this process can help boost the functional and overall health of your smile and mouth. For more information, please contact our dentist in Thunder Bay today.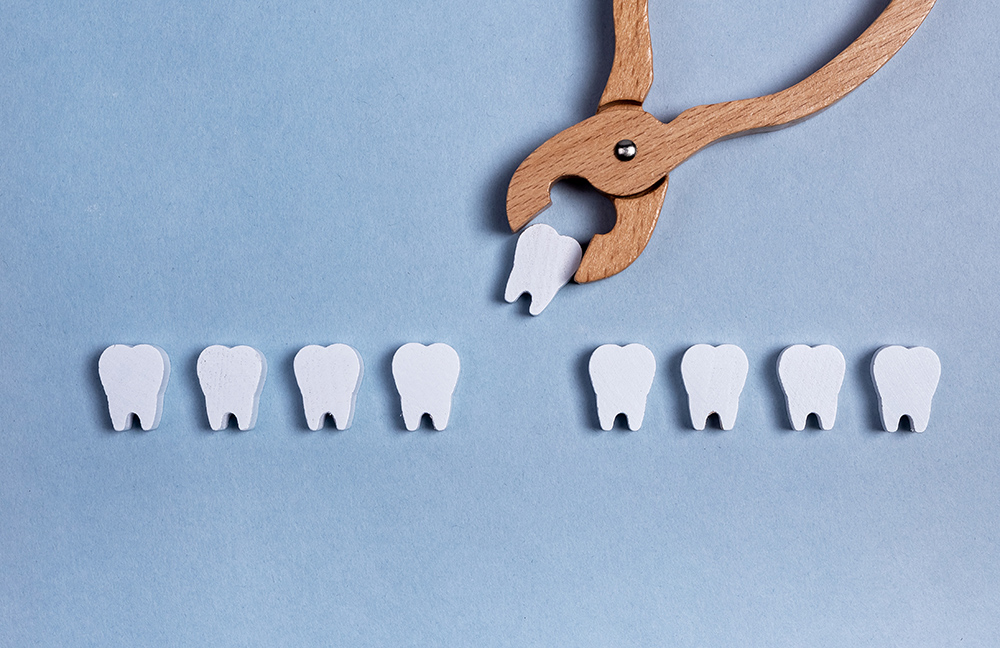 Reasons for Extraction
A dentist near you may advise getting a tooth extraction in Thunder Bay for any of the following reasons:
Deep decay from untreated cavities
Advanced gum disease
Overcrowding
To prepare for orthodontic care
Impacted teeth
A severe fracture
Note: Your dentist in Thunder Bay doesn't just go around pulling teeth for the fun of it; in fact, they work hard to effectively treat the tooth first. Tooth extraction is typically performed when it is the last resort.
Types of Extraction
Simple and surgical are the two types of tooth extractions.
Simple extractions refer to a procedure that can be done without invasive techniques. This is because the tooth is fully erupted above the gums and therefore, easily accessible. Surgical extractions demand more complex measures, since they are performed on teeth that are partially erupted or not at all. An incision needs to be made into the gums and bits of bone will be cleared away so your dentist can access the tooth.
Preparing for the Procedure
Before a dentist in Thunder Bay can do any sort of work, they will invite you to come in for a preliminary appointment. During this session, your smile and the rest of your oral cavity will be closely examined physically and through a series of x-rays. These steps provide your dental team with insight into your unique situation. It will also help them determine what type of restorative dentistry is best.
Generally, tooth extractions in Thunder Bay can be done in one appointment. If you suffer from anxiety or fear, you may want to consider dental sedation. You'll be given medication that will prevent you from feeling any pain.
Aftercare
Once your tooth or teeth have been removed, it's important that you take a bit of time to rest and heal. Be sure to follow all your dentist's instructions. After this period is over, reach out to a dentist near you to learn about the many ways you can fill in the space left behind by the extracted tooth; dental implants are a popular choice amongst patients.
Your mouth may feel sore for a few days after the appointment; that's normal. Take over-the-counter medications like Tylenol or Advil to help manage any discomfort. Should any issue arise, don't hesitate to seek assistance.
Visit Our Local Dental Office
For more information about tooth extractions in Thunder Bay, we highly encourage you to get in touch with members of our staff today! You deserve to receive the highest quality care, and we are dedicated to providing it to every single patient.
Phone, email, or drop by our physical clinic to get started with your treatment. We're excited to collaborate with you!