Family Dental Care in Thunder Bay
It's important to have access to a family dentist near you, especially if you've got kiddos or other loved ones who you're looking out for. These oral health experts will be able to educate you and your family on proper hygiene habits and address all your questions.
Right here at ABA Dental, our family dentist in Thunder Bay anticipates your call! They look forward to meeting you and discussing your smile goals soon.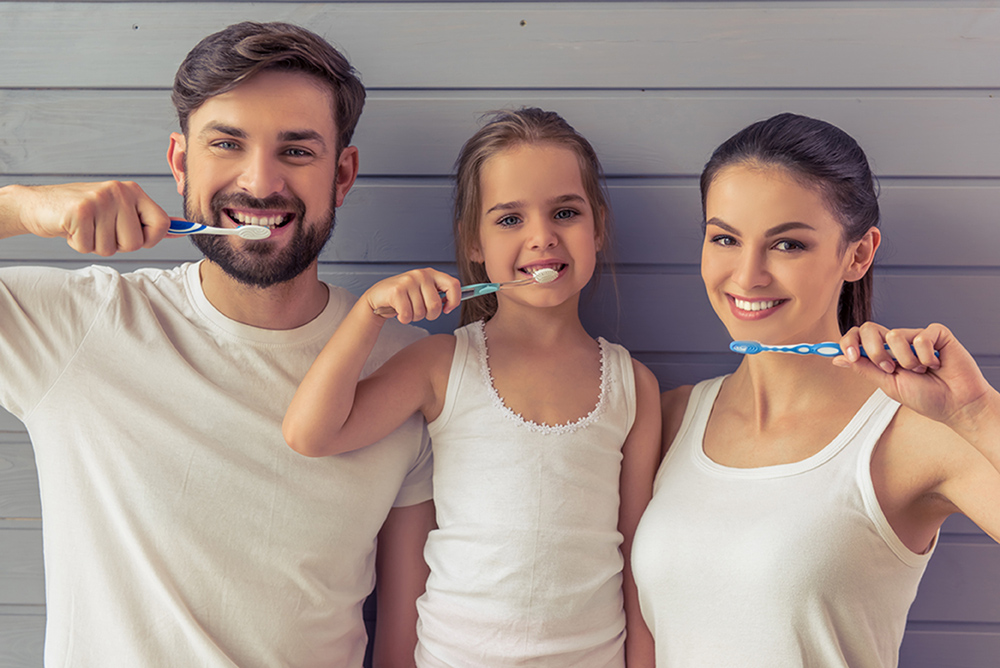 What is Family Dentistry?
This branch of dental medicine is exactly what it sounds like – providing appropriate care to patients of all ages. Such treatments can be preventative, cosmetic, or restorative, and are carefully tailored to meet the preferences and needs of each patient.
Depending on the stage of life that an individual is in, their dental needs will differ. When you come in to receive family dental care in Thunder Bay from our dentist near you, you may be eligible for a number of processes and procedures, including those below:
For kids and teens:
Fluoride treatment
Dental sealants
Fillings
Braces (traditional or Invisalign)
Wisdom tooth extraction
For adults:
Braces
Dental fillings
Crowns and bridges
Dental implants
Root canal therapy
For the elderly:
Dentures (partial or full)
Denture implants
Deep cleaning
Oral cancer screenings
No matter what your age is, it's essential that you visit a dentist in Thunder Bay at least twice a year to have your smile examined and cleaned. This is a simple, yet very effective step when it comes to keeping your mouth and the rest of your body healthy.
Furthermore, should you or a loved one require emergency dental care, don't hesitate to visit our local clinic. Our dentist near you will do their best to see you in a timely fashion. Make sure you tell them all the details you can so they can recommend the correct method of action.
Schedule an Appointment Today!
Have you been searching Google day in and day out for reliable family dental care in Thunder Bay? Well, there's no need to do that anymore! Here at ABA Dental, our capable staff is at your service and will work hard to ensure that you get lasting results.
You can call, email, or stop by our dental practice in person to arrange a time to meet our dentist in Thunder Bay. We hope to see you very soon!