Dental Restorations in Thunder Bay
Has your smile been damaged due to sports or an accident? Whatever has happened, our skilled team here at ABA Dental is dedicated to making sure that your teeth and gums are fully repaired, so that you can go on snacking on all your favorite treats and laughing without any embarrassment.
For more information about the various types of restorative dentistry services, talk with a dentist near you. They'll be happy to assist you with everything you need.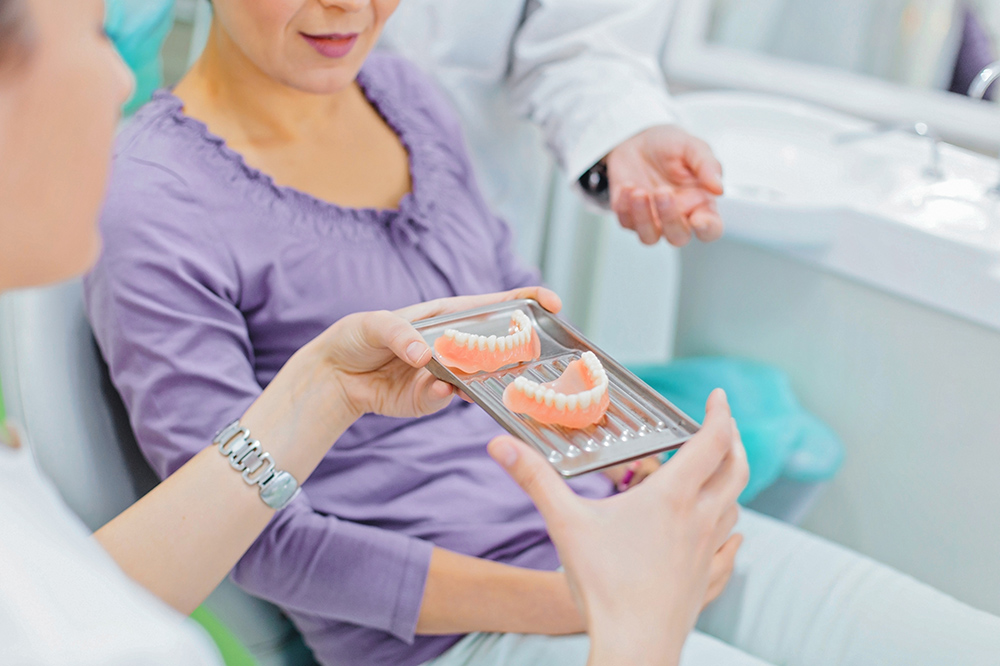 Restorative Dentistry: Explained
When patients visit a dentist in Thunder Bay to have their smile restored, it is because such entities have been injured or infected and, in turn, negatively impacts their ability to bite, chew, and pronounce words.
Fortunately, there is a wide range of procedures and processes available to you, all of which will help strengthen and preserve your teeth for years to come. Our dentist near you provides the following treatments:
Bridges
Fillings
Implants
Crowns
Root canals
Dentures (full and partial)
Most, if not all, dental restorations can be designed to mimic the natural color of your smile; this is typically achieved by using porcelain or composite resin. Both materials are durable and can last for several years with proper maintenance. If you have any questions, reach out to a dentist near you.
Getting Started
Before any patient can receive any type of prosthetic, they will need to schedule an appointment with a dentist in Thunder Bay.
Once you're settled in the chair, they will conduct a thorough examination of your mouth with a small round mirror. Then your dentist will take you to have x-rays done; this allows them to see how your tooth roots and jawbone are faring.
Your dentist will also ask you questions about your preferences, expectations, concerns, and at-home brushing habits.
All this information aids them in making an accurate treatment recommendation. Depending on what they advise, the dental restoration in Thunder Bay that you receive may require 2 or more sessions to be created and installed.
Talk to a Dentist Near You Today
Do you need to arrange a time to come in and see a dentist in Thunder Bay? Whether you need a more invasive procedure like dental implants, or something straightforward like a routine filling, at ABA Dental, we can help.
Our dentist in Thunder Bay is eager to get started; please email or call our clinic today!