Oral and Maxillofacial Surgery in Thunder Bay
Dental medicine is composed of a number of branches, including specialty services that focus on addressing and preventing more advanced issues. Oral and maxillofacial surgery is one of these specialties. As the name clearly illustrates, these professionals are trained to perform surgery on patients that can repair their oral and facial structures, all of which are related and impact your general health.
Unlike general dentists in Thunder Bay, oral surgeons must complete an additional 4-6 years after graduating from dental school.
To find out more about this avenue of care, feel free to speak to a dentist near you.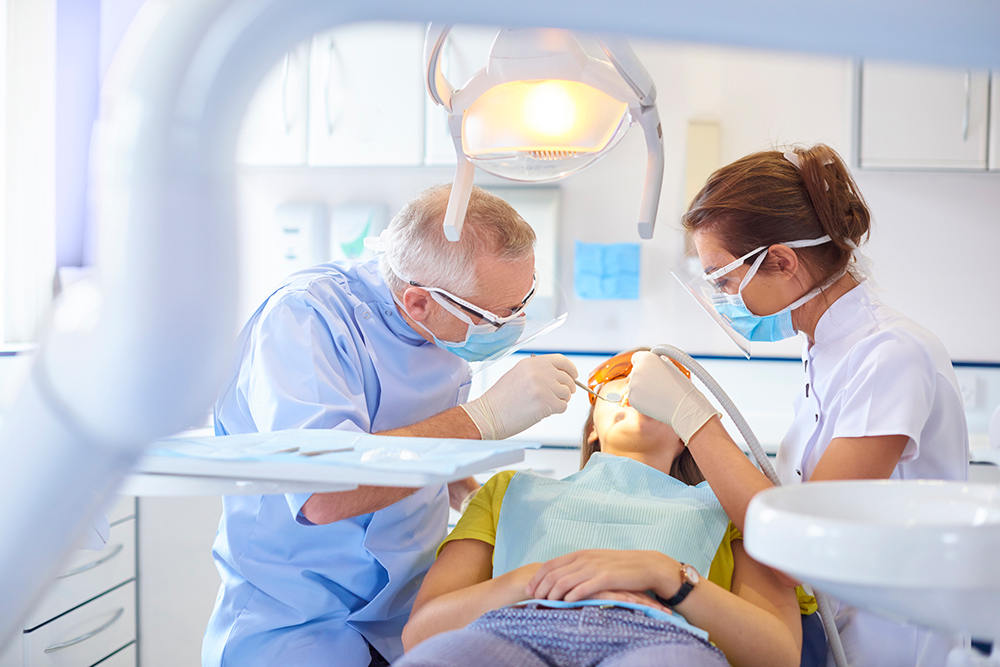 What Can Oral Surgeons Fix?
A specialized dentist in Thunder Bay can address a range of problems, including, but certainly not limited to those outlined below:
Certain facial injuries
Oral cancer, including cysts and tumors
TMJ pain
Cleft lip and palate
Lip and tongue tie
Dental implantation
Wisdom tooth extractions
Unaligned jawbone
The state of your oral health influences the degree of care that you need. Oral and maxillofacial surgery in Thunder Bay is more invasive and can be a lengthier treatment compared to general dental services like a simple tooth extraction or dental filling.
To keep patients relaxed, sedation dental methods are often incorporated into dental restoration surgery. Should you have any questions about this, reach out to a dentist near you; they will be able to explain the process from top to bottom, so you feel prepared.
Oral Pathology
Oral pathology can be defined as the identification of dental diseases and what causes them to arise. Doing such falls under the category of oral surgery, as these individuals rely on this information to make accurate diagnoses.
Dentists in Thunder Bay will take a tissue sample and study it in an external laboratory, searching for abnormalities that point toward certain health conditions. Indications may be deduced from the color or lecture of the tissues.
Looking to Schedule a Visit with a Dentist Near You?
At ABA Dental, your local dental practice, we provide oral and maxillofacial surgery in Thunder Bay. No problem is too small, too silly, or too large; we will do our utmost to ensure that the function and appearance of your smile are fully restored.
Talk the first step towards the smile you've been dreaming of by contacting our staff today!