Emergency Dentistry in Thunder Bay
Accidents happen. Bones get broken, and so do teeth. This is precisely why having access to an emergency dentist near you is so crucial. The sooner you visit a clinic, the sooner your smile can be assessed and repaired. This also means any pain you are experiencing will be alleviated.
At ABA Dental, our dentist in Thunder Bay offers urgent treatment for smiles in need. If you need help, don't worry about calling ahead – just come in when you can! We'll take care of you every step of the way.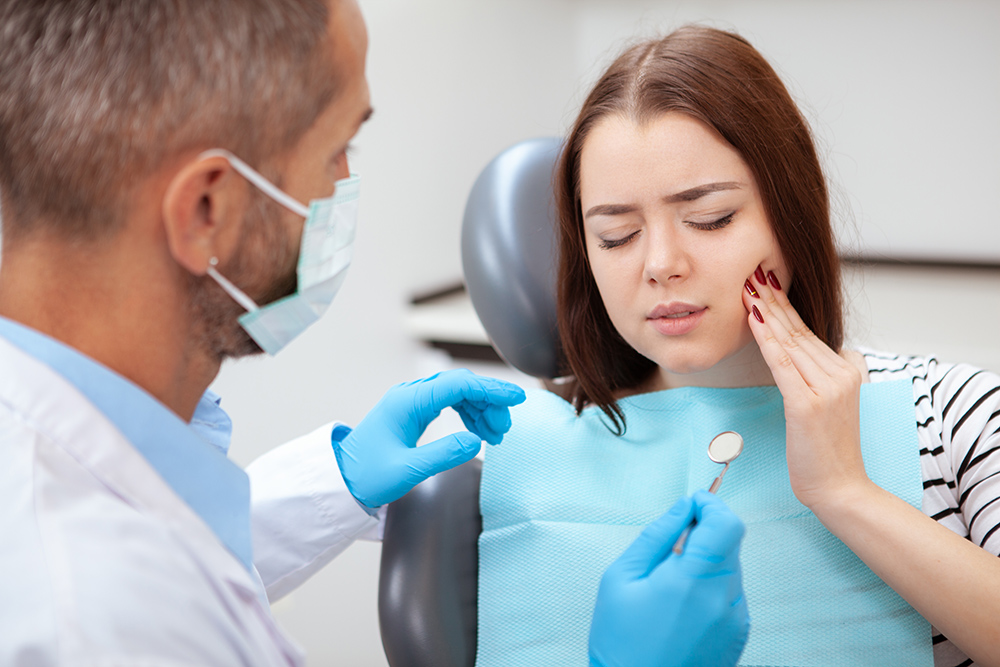 Reasons for Urgent Dental Care
Some common problems that may demand emergency treatment from a dentist near you are:
Severe toothache
Oral trauma
An abscess (sac filled with pus)
Cracked or chipped teeth
Uncontrolled bleeding
Lost or loose dental prosthetics (crowns, bridges, fillings)
Advanced gum disease
Missing tooth
Dislocated or broken jaw
Broken orthodontics
Even if you're unsure, it is always better to be safe than sorry and seek out a dental office that provides emergency dentistry in Thunder Bay.
When You Come in for Treatment
Coming into our local dental office, our dentist in Thunder Bay will do all they can to see you as soon as possible. If you do have to wait, press a cold compact against your cheek to control swelling, or take Advil to manage any pain. If your tooth has fallen out, make sure to bring it with you since it might be able to be re-implanted.
Once it's your turn, make sure to tell the dentist all the details you can. They will examine your smile and take multiple x-rays to understand the extent of the damage and determine a suitable solution.
Most likely, you'll be asked to return for a follow-up session so your dental team can check that your mouth is healing.
It's okay if you're worried at all, it's completely normal. Just know that every general dentist near you is trained to handle a variety of emergencies.
Need Help? Visit Us!
Are you or a family member in search of reliable emergency dentistry in Thunder Bay? Stop by ABA Dental! We provide the highest-quality treatments to all our patients. There isn't any problem we can't solve. Call us today!