Periodontal Care in Thunder Bay
Periodontal disease – also referred to as periodontitis or gum disease – occurs when a severe amount of plaque and tartar amalgamate on your teeth and along the gum line. If it's left untreated for an extended period, it can cause many other unpleasant symptoms.
Taking action sooner rather than later by visiting a dentist near you will increase the success rate of your treatment and prevent additional issues from occurring.
If you're interested in gathering more information about gum disease and the types of processes and procedures available to effectively treat it, we highly encourage you to speak with our dentist in Thunder Bay.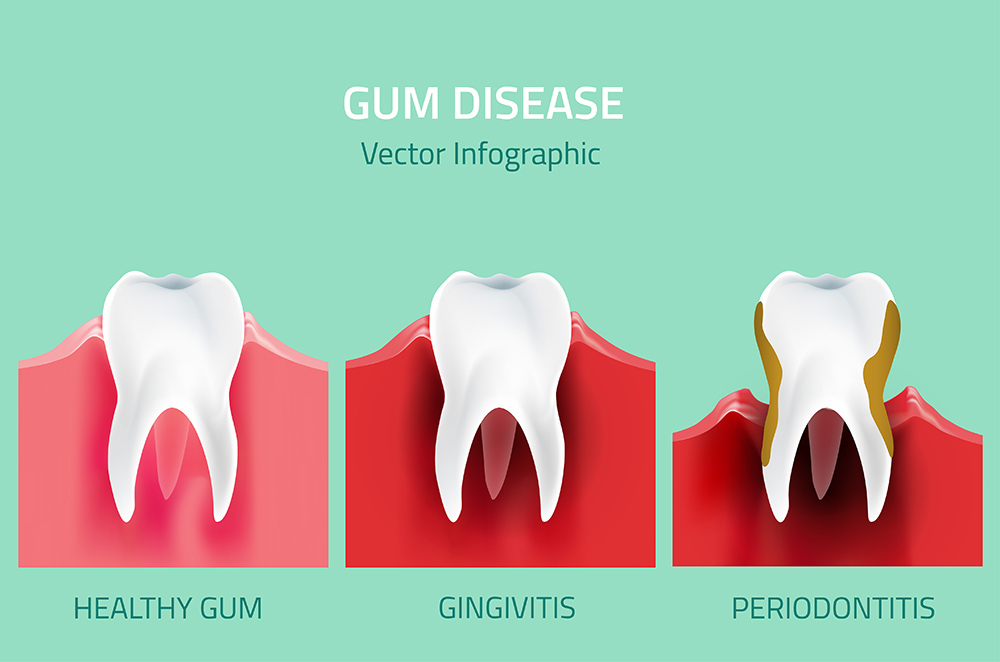 What is It?
When the supporting tissues around your teeth become infected and inflamed, this is known as periodontal disease. Plaque contains toxins that can lead to an infection, which can spread throughout your mouth very easily. The infection can trigger many other problems, such as:
Bacteria-filled pockets
Receding gums
Loose teeth
Bleeding gums
Jawbone deterioration
Tooth loss
Gingivitis is the first stage of the disease and can quickly turn into moderate and severe periodontist. Even if you're unsure whether you should come in for an appointment, it's better to play it safe and talk to a dentist near you. They will carefully evaluate your mouth and take x-rays, and be able to determine if receiving periodontal care in Thunder Bay is right for you.
Treatments
The treatment depends on the stage of the disease. The service noted below are some of the most commonly performed remedies by dentists in Thunder Bay:
Root planing and scaling – Also known as a deep cleaning, this entails removing all plaque and debris from your gums and any pockets that have formed. You may also be given a prescription for mouthwash too.
Surgery – There are a couple of different types of surgery that a dentist near you can perform. Pocket reduction surgery and jawbone surgery are just two examples. Inserting dental implants to help restore and strengthen your jaw is also a viable option.
Tissue regeneration – Without periodontal care in Thunder Bay, your infected tissues can be left seriously damaged. This method entails regrowing tissues and installing skin grafts.
Maintenance
Once you've undergone treatment, there are still measures you can take to ensure that the disease doesn't manifest again:
Book regular dental cleanings and exams
Get an oral cancer screening
Brush and floss after meals
Avoid using tobacco products
Eat fruits and veggies
If you have any problems or worries, we encourage you to talk to a dentist near you.
Come to ABA Dental!
Looking to book a session to learn more about periodontal disease? Our dentist in Thunder Bay awaits your message! Call or send us a message via our website to get started.